Stylish Worktops To Suit All Budgets
Give your new kitchen the perfect finishing touch with one of our stunning, durable worktops. Choosing a worktop is a difficult decision with varying strengths, prices and colours available. The best quality worktops have been known to increase the price of a property.
A worktop will last for years if looked after correctly. Whilst most now offer heat resistant properties, Alpha always recommend the use of chopping boards when preparing food and worktop protectors or trivets for hot pans.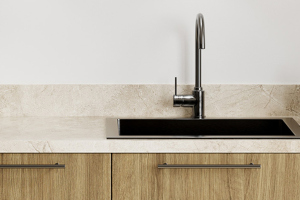 Laminate Worktops
Using the latest techniques in high definition printing, a laminate worktop gives you an outstanding look at a fraction of the price. Every worksurface we make also has an unrivalled reputation for durability, performance and easy maintenance.
Highly affordable
Largest range of colours to choose from
Non-porous, liquids can easily be wiped away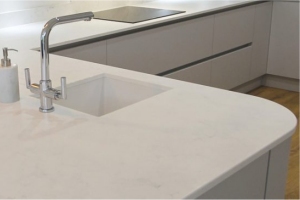 Mirostone Worktops
Mirostone Solid surface worktops combine the practicality and creative freedom of acrylic-based solid surface material with breathtaking looks that are inspired by the beauty of natural stone.
20mm thick SOLID (no baseboard like Laminate)
Virtually seamless joints
More heat resistant than Laminate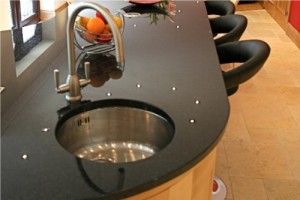 Granite Worktops
Granite is a hard wearing, natural substance which has been mined, shaped and polished to extremely high standards. Granite exhibits a timeless look but can look equally at home in a contemporary kitchen.
Adds elegance and style that is hard to beat
Natural, meaning every piece of granite is unique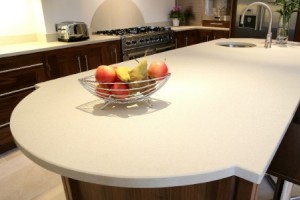 Quartz Worktops
Pure quartz is mixed with colour pigments and high performance polymer resin to create beautiful variations of colour and design. This mixture ensures a durable, stable, non-porous worktop that is also resistant to chemicals.
Exudes quality & class
Being man-made, Quartz is stronger than granite